This nicely balanced 100% gluten free spicy, sweet and sour sauce from gfzing.com will go perfectly with barbecued ribs.
The ingredients are ideal for late June and early July: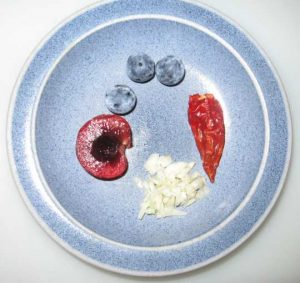 First, in a non-stick pan, caramelize
1/4 cup sugar
1 teaspoon vegetable oil
1/3 teaspoon salt
To caramelize, cook the mixture over low heat, stirring all the while, until the sugar clumps together in little lumps and then gradually melts in to a brown pool.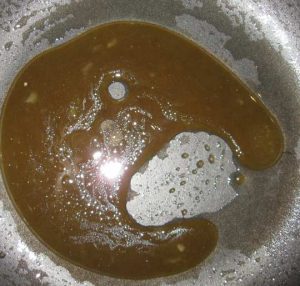 Add:
1 clove garlic, peeled and minced
1 dried cayenne pepper, chopped (about 1/2 teaspoon red pepper flakes)
Cook for just a few seconds, then
Carefully deglaze the pan with
6 TB high-quality red wine vinegar (homemade is best)
There may be some spattering when you add the vinegar, so step back a bit and use a long-handled spoon to stir!
Stir constantly and when the sugar mass is nearly dissolved, add
1 cup halved, pitted fresh bing cherries
1/2 cup whole fresh blueberries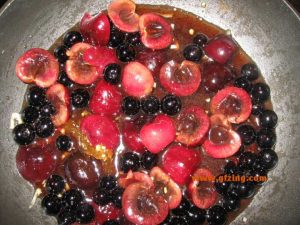 Raise the heat to medium and cook to thicken a bit, about 4 minutes.
Last, refresh the sauce with
2 cloves of garlic, peeled and minced
Stir briefly and set aside.
Serve with barbecued ribs, duck or chicken.  In the winter, serve a similar sauce, using other fruits in season, for a roast dinner.